Let's see Low Cost, Low Price, or Cheapest Car in the World! The world of cars and automobiles as a whole comes in various ranges of shape, size, and features. Cars are available in different price segments, from budget family cars to premium luxury cars. Every person nowadays wants to buy his own car for his needs, and in this modern-day life, people need a car for their own and their families' needs. A car provides fast transportation to any desired place and is also helpful during times of emergencies.
In the current market, due to advancements in technology, good efficient cars are available at a cheaper price tag. Cheaper cars are now providing more value according to their price tags; cars at economical price tags sometimes give some features that are even present inexpensive cars.
As we know, in the current times due to inflation and the pandemic the prices of cars and automobiles have gone up by a substantial margin and even basic needs are getting costlier as a reason buying a cheap car is a smarter option.
Reasons to Buy a Cheapest New Cars or Low Cost Cars
Saving Money
A person might have enthusiasm about cars but saving money is much more important. A car must be bought according to the needs of the buyer as expensive cars have some extra features that people will not even use on a daily basis.
Depreciation cost and Insurance Cost
The Depreciation cost of an expensive car is far more as years go by when compared to cheaper cars. The value of a new expensive car will depreciate more and more as time passes and will even feel more costly.
Over the course of one year, the car's cost decreases by 15 to 20 percent. For this reason, cheap used cars are in high demand. There are many options to choose from, so the customers have many options to choose from.
Similarly, while insuring your car, the more expensive car will need more money to get the car insured when compared to cheap cars.
Also Read: Types of Cars
Dents and Dings
If you have an expensive or premium car and that car ever gets Dings, Dents, or scratches, then the repairing of the issue will cost more money, and you will get much more bothered due to the problems due to the higher price tag.   
Maintenance at a lower price
If you buy an expensive car, the repairing and maintenance of that car are much more expensive as the parts to the car's complications make the repairing and the maintenance of the car quite difficult. The minimum charge for the repairing and maintenance of an expensive car usually starts at $1000 whereas a cheap car can be maintained or repaired for just a $300 dollar price tag.
Stealth
A normal cheap car is quite more stealthy in public than any expensive car as luxury or expensive cars draw a lot of attention from the general public as well as the general authorities.
Economical license and registration fees
Use the value of the automobile to calculate the registration fee in some states. For example, you will pay more when you have a high-value car in California. Cheaper vehicles will require fewer licenses and registrations.
Also read: Types of bikes
Top Cheapest New Cars to Buy in the Market
The current economic situation makes it difficult for many people to buy a new car or even a used car, which can be a significant investment. Making a monthly vehicle payment can be tricky when you factor in down payments, financing, and insurance. Public transportation is convenient, but it can also be a hassle when it comes to managing your time and wealth.
Automobile manufacturers have made cheaper cars around the world in order to woo buyers.
Below given are some of the cheapest newer cars that you can currently buy and as well as save a few bucks.
Tata Nano ($3,056)
The Tata Nano is a compact city hatchback city car that was manufactured by Tata Motors. Tata nano is currently the most cheapest car manufactured that you can currently buy. New cars normally cost much more, so it is hard to believe that a brand-new car could be this cheap.
The car also has several new versions that launched with several new significant improvements, which all come under the cheapest cars price bracket. Such as the new TATA Nano GenX, which is priced at $3,360
Even with the Tata Nano's size, the driver and passengers can be comfortably accommodated. It is hard to believe that this small car has four doors and can accommodate four people.
Approximately 2.05 – 2.97 lakhs was the last recorded price of Tata Nano, a 4-seater Hatchback. The 624 cc engine comes in seven variants, and one transmission option – Manual – is available. In addition to the ground clearance and kerb weight, the Nano has a boot space of 80 liters and a kerb weight of 615 kg.
Also Read: What is Governer
Bajaj Qute ($3,408)
Bajaj Qute is a similar small-sized car that is also gotten the title of India's first auto taxi. The car is also extremely cheap, and the car comes in both petrol and CNG variant and gives efficient fuel savings.
Approximately 2752 mm long, 1312 mm wide, and 1652mm tall, this Bajaj Qute is powered by a rear engine. It is very lightweight in weight and just 400 kilograms.
The bonnet provides a storage capacity of 20 kilograms and seats one driver and three passengers. It can carry 40 kg more if it is equipped with roof rails and a carrier.
As it can only reach speeds of 70km per hour, it will only be suitable for cities. The engine consists of a single-cylinder, four-stroke engine that produces up to 9.7 kW and 18.9 Nm of torque for petrol models. A five-speed transmission transmits power to the wheels. I am not sure whether it will still be able to reach 70 kilometers once there are four people on board and luggage on board.
Also Read: What is Engine
Cherry QQ ($4,781)
The Cherry QQ is a car model that a Chinese automobile company manufactured by Cherry Automobiles since the year of 2003. As of June 2009, Chery also introduced a three-door hatchback called Chery QQme, which is the third iteration of its QQ brand. In 2006, Chery introduced a sedan version called Chery QQ6, and in September 2006, it introduced a three-door hatchback called Chery QQme.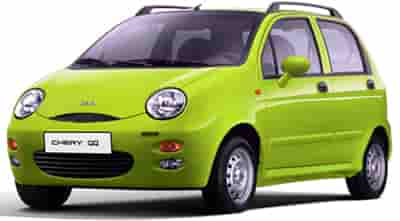 The car is quite efficient for the price; it is priced at just $4,781 only; the Chery QQ previously also won the title for the Best car by a Chinese manufacturer in the year 2010. Over the years, the car has received many crucial updates after each version and remained the best affordable car on the market.
Also Read: Fuel Pump
Maruti 800 ($4,994)
Maruti Suzuki 800 is one of the most popular cheap cars of all time. It also has a tagline as the people's car and the family car as this car provided enough milage and enough cabin space ample enough for the use of an average family.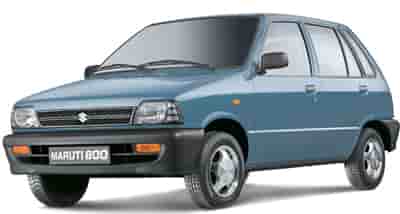 It can be taken on several long drives, sometimes logging 600 kilometers in one day, and it did not object at all. It gives good mileage, and the engine works all the time proficiently.
A total of 2.87 million 800s were produced during its production, and of these, 2.66 million were sold in India. This makes it one of the most influential cars in India.
Maruti Suzuki 800 is the second-longest-running production car in India, with over 31 years of production.
Renault Kwid ($5,163)
The Renault Kwid is one of the cheapest cars to be ever produced by the French automobile manufacturing company Renault. The car is a city crossover car that was first launched for the Indian market and later released in the Latin American markets and also later in China.
The Renault Kwid is not only efficient and practical, but it is also incredibly economical because of its high degree of localization (98 percent). The little automobile has been designed to provide ample space inside for everyone.
When the car was launched, it had a single three-cylinder 799 cc engine producing 54 horsepower (40 kW) and 72 N*m (53 lb*ft) torque, mated to a 5-speed manual transmission.
Also Read: Gear Box
Geely MR ($5,500)
The Geely MR, also known as Geely Merrie, is a small subcompact car that was manufactured by the Chinese automobile manufacturing company Geely Automobile. The car is a five-door hatchback, and there is also a four-door sedan version that is available on the market.
Volvo owns Geely Auto, which makes this car. There is a standard engine in this vehicle which is a 1.3 litre, 4-cylinder with 86 horsepower. There is limited information available about this car despite the fact that it is sold. In the period between 2003 and 2009, 169,967 Geely MRs were sold.
Maruti Celerio ($6,000)
The Maruti Celerio is a five-seater hatchback car that is available in 8 different variants, which are a BS6 engine version, a manual and automatic gear version, and a normal 998 cc car engine model.
With a five-speed transmission and a three-chamber motor, the base model has a power capacity of 67 bhp. This motor has a torque rating of 90Nm at 3500 rpm.
Maruti Suzuki Ignis ($6,656)
The Maruti Suzuki Ignis is yet another budget car by Maruti, and it is very compact in size. The car is a hatchback car and one of the only cars in this budget to have both LED headlights and daytime headlights at the same time.
The Ignis has little innovation underneath its skin, and the 1.2-liter petrol engines are carried over from the Swift hatchback, despite it arriving on an all-new platform. In addition to its mild hybrid version, the Ignis comes with a 4×4 model, unlike some of its competitors.
Ignis offers great value, is easy to drive, practical, affordable to own, as well as being stylish, contemporary, and characterful.
Become a Six Sigma Green Belt Expert by mastering concepts like Fishbone/Ishikawa diagram, Root Cause analysis, Co-relation & Statistical analysis of data while working on industry based Use-cases and Projects.
Chery A1 ($7,340) 
Chinese automobile manufacturer Chery manufactures the Chery A1 budget vehicle. The Chery A1 is a supermini car and is especially a value for money car, and it is the company's first global model with a 1.3l Acteco SQR473F engine and a 5-speed automatic transmission.
The car is popular in different markets such as Europe and Australia, and the assembly of the car is done in Anhui, China.
Maruti WagonR 2022 ($8280)
The Maruti Suzuki WagonR is a popular city car that has been made since the year 1999. Over the years, the car has received several model updates with significant facelifts. The latest model of WagonR is under the third generation of the product line of the car.
The WagonR 2022 now has a stronger body, a totally revamped interior, and a stronger body than its previous versions.
In 2019, the third generation of the Wagon R was launched. This is the first major update since then, and it sees cosmetic updates and new engine options. Maruti Suzuki has updated its Wagon R to include four trim levels across six single-tone colors and two new dual-tone color schemes.
 It is available with the 1.0-liter engine up to the VXi trim, but it is only available with the 1.2-liter engine starting with the ZXi trim. The five-speed manual or five-speed automated manual transmission is available on both engines, depending on the trim level.
Tata Indica ($8,500)
The Tata Indica is another car made by the Indian automobile manufacturing brand Tata motors, and the car was also India's first indigenously designed passenger car. The car is known for delivering proper Mileage and also delivers in giving exceptional performance.
The car is a hatchback consisting of five doors, and the car was India's first hatchback that came with a diesel engine. The car can go up to 25 kilometers per hour, and the car engine is of 1396 cc, and the car has a manual transmission.
Mahindra KUV 100 ($8,900)
The Mahindra KUV 100 as the company calls it is a Kool Utility Vehicle is an excellent car manufactured by the Indian car manufacturing giant Mahindra & Mahindra Limited. The KUV 100 is an excellent car for its price range and functions as a Sports Utility Vehicle Hatchback.
The company focused the cars customer base for the urban and youth of this generations by implementing stylish look and new features.
The overall appearance of the car is characterized by a vertically stacking design. For a crossover appearance, the headlamps have been transformed, and the front bumper has been modified from a conventional design to a sportier one. With its stylish dual tone exterior, the KUV100 stands out. In addition to the sleek grille, the KUV100 also features a buffed-up bumper and large LED sweptback headlights. KUV100 has a modern, less aggressive, palatable rear profile that integrates the rear door handles into the rear window panel.
For the car's interior, The KUV100 features an intuitively designed dashboard, simple yet unique for its class, and an easy read instrument cluster, including a gearshift indicator and DIS. A simple sounding audio system and an integrated gear shifter reside alongside the central console that is stacked vertically.
The car is also extremely durable and the car model comes with two seating options one with 5 seats and the other with 6 seats, which makes this car a great choice for any family. Seating arrangement for the six is a 3+3 seater with a bench in front, while seating for the five-seater is a bucket seat.
There are two fuel options for the car which are petrol and diesel. Both of the options are quite nice and efficient and the customer can not go wrong with either choice.
Despite its five-speed manual transmission, the KUV100 petrol is powered by a 1.2L three-cylinder all-aluminum mFalcon G80 engine, and produces 83 horsepower and 115Nm of torque. A 5-speed manual transmission enables the KUV100 diesel to produce 78Ps of power and 190Nm of torque, while the KUV100 petrol is powered by the mFalcon D75 diesel.
The handling of the car is also very much stable as it boasts an independent McPherson Strut suspension on the front and semi-independent twist beam suspension on the rear, and dual-path mount, with durable shock absorbers with hydraulic gas and coil spring. The car is also equipped with front and back discs and breaks on the rear and for more safety the car also has other safety features such as dual best quality air bags, safety lock for children and warning lights. This makes the car extremely safe and the car if perfect to drive on tough roads.
The car after its initial launch has been improved and released in twenty three different variants and all of these models are quite efficient. The Mahindra KUV100 stands out among its competitors. There are many benefits of the Mahindra KUV 100 cars, including its durability, design, and features. In terms of value for money, the car is a great choice.
Hyundai i10 ($9,096)
The Hyundai i10, which is also called the Grand i10, is a popular five-seater hatchback that was in the beginning manufactured in India and later started selling in foreign markets as well.
The Hyundai i10 is a family car that is also very reliable. The car provides good looks and does not make any sort of noise while taking the car for a drive. The car also has a relatively lower service cost than a lot of other cars in the same price segment. The car is extremely featured-packed and is one of the best family cars in the budget segment.
An automatic transmission coupled with a 1.2l, dual VTVT Kappa engine power this car. The car comes with an immobilizer and has a driver's side airbag as well as some safety features. Hyundai i10s are well suited for driving around the city, and finding a parking spot should be easier due to their size.
Fiat Palio ($9,242)
Fiat manufactured the Palio from 1996 to 2017, and it is classified as a supermini automobile. The car is small, yet it provides enough of legroom for the driver and passengers. This vehicle is available with three engines and two transmissions. This vehicle on the list is not available in the United States, but it is a popular vehicle in many other nations.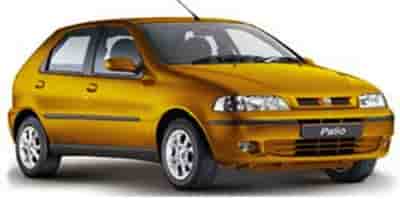 The Fiat Palio has a milage of 15.5 Kilometres per hour and has a 1910cc engine with manual transmission.
Renault Dacia Logan ($9,477)
The Dacia Logan is a budget car that is produced by the French automobile manufacturing company Renault.
This vehicle offers three different engine choices: a 1.0l, 0.9l, and 1.5-l diesel. It has a pretty basic interior, but it's very spacious.
The company does not haggle over a price this low. There is a three-year/60,000-mile warranty on the Renault Dacia Logan that can be extended for an additional fee. The car also includes a three-year breakdown recovery service, making the purchasing process easier.
Chevrolet Spark ($13,220)
The Chevrolet Spark is a small car that comes with a 995 cc petrol engine and delivers a mileage of 18 kilometers per hour.
Being a small car, the car still comes with a cabin which has a 5-seater comfortable space. Even though this car is smaller, it does have spacious front and rear seats, allowing for plenty of legroom. The car has a manual transmission, and the car has a 1.4 liter 4 cylinder.
The car is great for traveling purposes, and the car has dedicated features for safety measures.
Chevrolet gas models came standard with StabiliTrak stability control with braking aid, anti-lock brakes with brake assistance, traction control, hill-start assist, and ten airbags. Chevrolet provides a number of warranties for the Spark.
Smart Fortwo ($14,500)
Smart Fortwo is a cheap and efficient car that is of a little small size than normal hatchbacks and sedans. The small car falls on the list for one of the longest-time produced cars as this car has been produced since the start of the 90s and ever since newer and improved versions of the model have been released.
If you are looking for a cheap car, this Smart is the one for you. It costs, on average, $14,500. That's a quite good deal and will save a lot of money. With this model, you may choose between a gas-powered and an electric-powered Smart. Unlike the Mirage, this automobile does not strive to cut corners and instead gives what it is capable of offering at that price. It is a two-seater alternative with all of the amenities accessible on the inside, making it an excellent choice if you want a car that is really well equipped. It also provides adequate safety for such a little vehicle.
Mahindra ROXOR ($15,000)
Mahindra ROXOR's pricing tends to be around $15,000, placing it in the competitive lineup against Kawasaki Mule Pro series and Polaris RZR.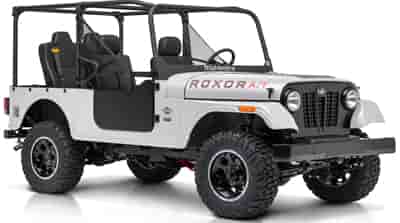 The new ROXOR has dimensions of 148 inches, 62 inches wide, 75 inches tall, and 96 inches long. There are no doors on the ROXOR's front end, as well as a hardtop and a windscreen that make it quite different.
When the ROXOR will be developed, Mahindra Automotive North America will retail the vehicle through Mahindra Automotive North America. Furthermore, it will be the first Mahindra vehicle to be sold in the US market. Taking inspiration from the same original Willys Jeep, the new ROXOR off-road vehicle is essentially a re-worked version of the Mahindra Thar. Mahindra's new Auburn Hills plant in Detroit will manufacture the new ROXOR off-road vehicle. Using solid axles and leaf springs, Mahindra Roxor features a steel body.  
Kia Rio S ($16,100)
The Kia Rio S is a car that has been manufactured by the South Korean company Kia corporation; it is one of the most subcompact cars on this list. This vehicle has a four-cylinder engine and 130 horsepower and is capable of climbing hills with no problem. You will save money on fuel with the Kia Rio.
This vehicle features 28 MPG city and 37 MPG highway, four-wheel disc brakes, cruise control, power windows, a 60/40-split-folding back seat, and Apple CarPlay. There is ample legroom in the cabin despite its small size, and the front seats are comfortable. Cars with a sleek body design like this one look more expensive than their less expensive counterparts. The Kia Rio is a nice car, and it allows its owner to do anything they would be able to do with a regular car.
Toyota Yaris ($16,660)
The Toyota Yaris is a very nice subcompact car, and the car is available in both hatchbacks and sedans. The car has a stylish look for the price and gives comfortable handling and good fuel efficiency.  The car is extremely reliable and has a high-reliability rating.
At the present time, the Yaris is Toyota's most affordable offering, and it offers a great deal of value for the money.
Yaris is a car that does not compromise on performance, and every inch of the vehicle has a purpose, which is delivering the best performance within a small package, like nothing else out there on the streets.
Toyota's Yaris base model, the sedan, is priced at a very affordable $16,660, more precisely.
This Yaris is equipped with a 1.5 liter inline 4 cylinder engine with 106 hp. This engine is mated to a 6-speed manual gearbox to ensure you get the best highway fuel consumption. And you can bet it's good. mpg in the city, for a total of 34 mpg.
Scion iQ ($16,688)
The Scion iQ is a very small four-seater hatchback car that Toyota manufactured. The Scion iQ began being manufactured by Toyota in 2003. A pure price guarantee was offered with it. There was no difference in price for the Pure Price offer regardless of the sticker price or the amount advertised. A 1.3-liter 4-cylinder engine powered the iQ, which featured a five-speed manual or four-speed automatic transmission.
This vehicle can accommodate four people, with two seats in the front and one in the rear.
Mitsubishi Mirage Es 2022 ($16,990)
The Mirage is a subcompact hatchback with five seats, but it can accommodate one additional passenger. Despite boasting an EPA-estimated 39 mpg combined, the Mirage has a poor performance; its 1.2-liter three-cylinder engine and CVT combine to deliver impressive gas mileage.
The Mirage is equipped with a CVT and takes 12.8 seconds to reach 60 mph. A flat right foot is needed for 35.6 seconds to reach 90 mph, and a quarter-mile is needed to reach 75 mph.
The car has a brilliant fuel economy and can hold large-sized cargo in the hatchback models, which is a huge pro when the price is a major factor.
Chevrolet Sonic Ls ($17,370)
The Chevrolet Sonic Ls is one of those cars which is known to have a total life expectancy up to 10 to even 20 years.  Powered by EcoTec's 1.8l I4 DOHC VVT engine, this vehicle has a manual transmission.
This 6-speed transmission, which can reach 60 mph, is available in either manual or automatic transmissions. Additionally, the car is available in a 4-door hatchback or sedan for easy shopping and traveling.
It is available in 10 distinct colors on both the exterior and inside of the Chevrolet Sonic LS, allowing you to choose the color you like. According to Consumer Reports, this automobile is exceptionally comfortable for a model of its size.
Nissan Versa S 2022 ($17,625)
The Nissan Versa packs a lot of active-safety features and driver assistance you won't find anywhere else at this price. In addition, it features automatic braking with pedestrian detection, reverse automatic braking, lane departure warning, and high-beam assistance. Additionally, it comes with convenient features like cruise control, automated headlights, push-button start, and Bluetooth connectivity.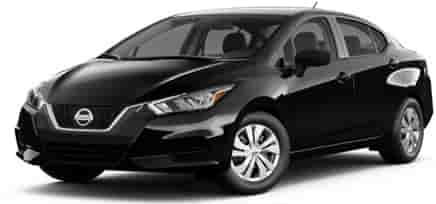 The car is one of the most reliable cars on this list, and this car provides a comfortable ride to the passengers in the car, has a beautifully designed interior and a huge trunk, and also has a good mileage cover.
Ford Maverick ($19,995)
Ford is known for making cars that are known for providing both quality and reliable cars at economical rates. The Ford Maverick is one of the best budget cars in recent times to provide good value for money. The Ford Maverick might not be the most good looking car in Ford's car lineup, but it is a unique automobile at its price segment.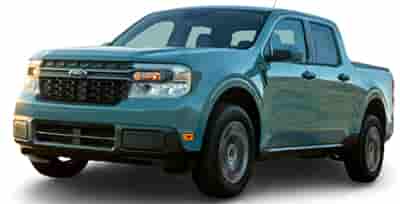 It is a good quality truck for less than 20 thousand dollars, which is quite impressive in itself. It is the cheapest pick-up truck available in the market. Depending on the powertrain, the Maverick can return 10-plus more mpg in the city or 92 horsepower and 93 lb-ft of torque with a combustion engine. Mavericks also offer better off-road capabilities than any other car of the price segment.
At Ford's much lower entry-level price point, a 2.0L four-cylinder engine produced 191 hp. Not bad for a small truck. Ford has transitioned away from sedans and focuses on trucks, which includes the Maverick.
Hyundai Venue ($19,935)
The Hyundai Venue is an efficient Sports Utility Vehicle that might not be very large in size but is large enough for providing comfortable rides for up to 5 passengers. This car is more suited for driving on streets than driving off-road.
The car has an ample amount of different safety features that keep the driver and the passengers safe while traveling in the car. There is 122 horsepower in the 1.6L four-cylinder engine of the Venue. This small crossover offers decent gas mileage with up to 33 on the highway despite the modest performance.
Kia Forte FE 2022 ($20,115)
The Forte FE is powered by a 2.0-liter four-cylinder engine with a CVT gearbox. This tiny car with 35 mpg includes a huge 8-inch touchscreen, Android Auto and Apple CarPlay, as well as autonomous emergency braking. The Forte is a great everyday vehicle, but buyers searching for a lot of cargo room won't find it in its short trunk.
Hyundai Venue SE 2022 ($20,125)
The Hyundai Venue SE 2022 is a new version of the already popular Hyundai Venue, which we have previously discussed in this list. With all models, Apple CarPlay and Android Auto are available, and the vehicle comes with an 8-inch touchscreen display with Apple CarPlay and Android Auto.
Advanced safety features include automatic emergency braking with pedestrian detection, lane departure warning, and a driver attention monitor. In addition to the SE and SEL, the Venue offers wireless versions of both. A four-cylinder engine and CVT provide power to the car.
Nissan Sentra S 2022 ($20,535)
The Nissan Sentra is a new car that was released in the year 2021, and an updated version was released this year. The car is unique as this is a small car that was released in recent years, which many automobile manufacturers have ditched.
The car has a two-liter engine with an inline four-cylinder with a 149 horsepower. The car has a beautiful design with a huge cabin. Nissan's Sentra lineup is streamlined: all models are powered by the same 2.0-liter four-cylinder engine, which produces 149 horsepower and 146 lb-ft of torque.
There are a variety of safety features, including automatic emergency braking with pedestrian detection, blind-spot monitoring, airbags, lane departure warning, etc.
High Rated Automotive Engineering Course
If you are interested to have certificate programs
Get started in your dream career today with 60% off registration at IAP Career College.
Our Videos
Refer YouTube
Our Apps
Check out our 'MechStudies – The Learning App' in iOS & Android
Check out our most viewed articles,