What are Small Water Pumps? Lets delve into this subject. The pump is a machine that moves, compresses, or transfers water. Pumps come in various shapes and sizes: jet pumps, centrifugal pumps, gear pumps, peristaltic pumps, gravity pumps, and impulse pumps. Almost every one of them can be used in a variety of different industries. Centrifugal water pumps are most commonly used in everyday life as a source of water.
For a very low price, small water pumps provide you with the water you need for basic household uses.
The role of water pumps in agriculture is to transport water from sources to crops and fields. With water pumps, various irrigation methods can be used, including drip irrigation, sprinkler irrigation, and hose irrigation.
What are Small Water Pumps? Definition
A water pump primarily serves the purpose of transferring water between two points or eliminating excess water. The two main types of water pumps are centrifugal pumps and positive displacement pumps.
Small Water Pump Basics
The three main parts of a water pump are its inlet, pump system, an outlet, but they can operate in a variety of ways.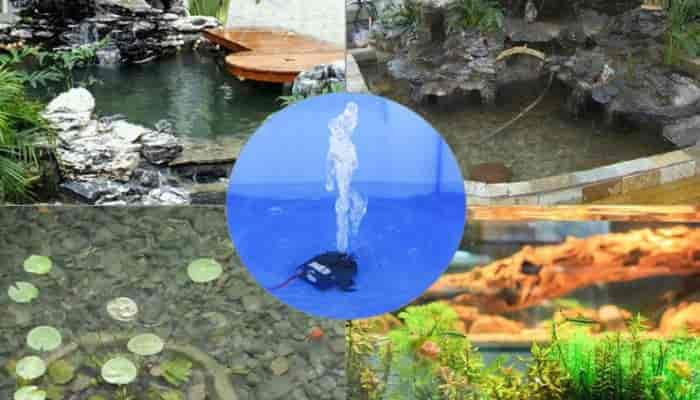 Pumps work by enhancing the fluid's pressure in order to provide the force necessary to drive flow. Pressure filter supply pumps are usually centrifugal kind pumps and work by allowing slurry to penetrate through the impeller's eye while rotating.
An area of high pressure to an area of low pressure in the pump system attracts water into the pump through the inlet side of the pump. In addition to moving the water through the pump, it will also connect to a hose and get the water to your farm or water tank through this pipe.
What are small pumps?
Small pumps are basically normal pumps which have a bit reduced size than normal pumps or large pumps. Generally, small pumps are used in different households, and small factories. It is also possible to use a small water pump for irrigation. These pumps are used to pump out water from the underground and transfer water from one place to another
Types of Small Water Pumps
Mini Submersible Pumps
What are Mini Submersible Pumps?
A submersible pump is generally designed to submerge completely into the water. Due to their placement in the reservoir of water that needs to be pumped, submersible pumps are usually used for floods, sewerage pumping, emptying ponds, and even pond filtering.
Mini submersible pumps are also small water pumps. Mini submersible pumps are smaller versions of submersible water pumps that are lightweight, small, low-energy, and eco-friendly and make little noise. Cooking, cleaning, bathing, heating, and watering flowers all benefit from the use of small submersible water pumps in the house.
Pumps that are centrifugal in nature are mini submersible, which means that they use motors to spin impellers to push water forward. A water pump that is powered by the motor is enclosed in a waterproof seal.
Merits and Demerits of Mini Submersible Pump
A mini submersible water pump has the advantage of being small and lightweight, as well as being very quiet since it is submerged into water and the water absorbs the noise. When used in confined spaces, a submersible water pump cannot be heard as it does not make much noise.
A mini submersible water pump is also very energy efficient because it does not require much energy to vacuum water. The main disadvantage of a mini submersible water pump is that seals corrode over time, allowing water to seep into the motor. The motor could become inoperable if this occurs, and it will be impossible to access and repair it if it does.
Working of a mini submersible pump impeller
An impeller and motor are both employed by a mini submersible water pump for the pumping of water. Water is pumped at high speeds by the impeller. Water flows along the outer part of the blades as it passes through the eye, the center of the impeller.
Centrifugal force compresses the water against the outer part of the blade due to the fast movement of the impeller. A high-speed jet of water is then produced from the impeller as a result of the pressure. Due to the resultant speed, pressure is generated at the outlet of the pump, which pushes the water through it.
Small direct current motors are typically used with mini submersible water pumps in households due to their size and weight. An impeller is attached to the Direct Current motor via a gear drive, and the motor is sealed in a case.
Motors have a rotor surrounded by coils at their center. Magnetic fields that flow through the rotor are created around these coils. Consequently, the rotor spins one hundred and eighty degrees as a result of the magnetic force.
Failure causes of mini submersible pumps
The main causes for which a mini submersible pump can fail are as follows:
Backward Rotation
Running of the pump when it is dry
Determined Gravity
Damage to wires and cable
Discharge Piping not being allowed
Aquarium Water Pumps
Installing an aquarium water pump that regulates air flow below the surface of your tank will help ensure the proper oxygen supply. If you want to make your aquarium look beautiful, you can even cover these pumps with decorative pieces.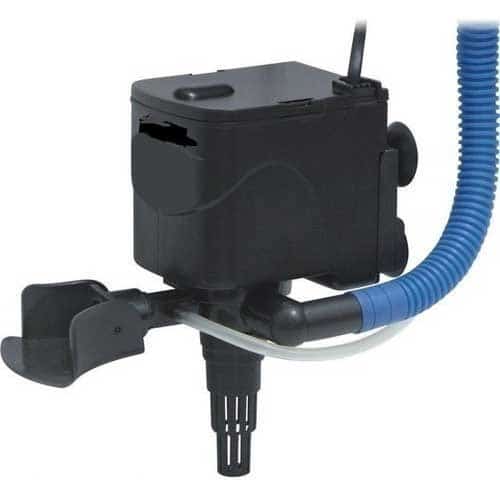 A lot of people nowadays have miniature eco-systems in their homes. It is particularly popular to have a water tank where fish or other marine animals can live. Aquarium water pumps are in high demand as personal or mini aquariums become more popular.
Mini submersible water pumps are used in aquarium water purification pumps. To pump water out where needed, a mini submersible water pump is installed within the fish tank.
Aquarium Small Water Pumps can be used for a variety of purposes, including powering your filtration system and moving water in your aquarium, draining or filling your tank, and mixing saltwater in holding tanks for water changes.
No products found.
What is the working principle of Small Water Pumps?
The mechanism of all pumps, including small water pumps, is to use the forces of nature to move liquid. Pump parts including pistons, impellers, diaphragms, and other parts begin to move when air is forced out of the way.
Pumps move underground water by creating vacuums where air pressure forces liquids forward. Pumps pull underground water by repeated upstrokes and downstrokes. Every pump creates low-pressure areas. When centrifugal force accelerates centrifugal force, a low-pressure impeller occurs at its eye.
A small reciprocating pump creates a vacuum by moving a piston or plunger up and down. Gear pumps are equipped with teeth or lobes that mesh together before separating to create a vacuum. There is suction created when there is a difference in pressure. Liquid moves towards lower pressures when the pressure is higher.
By centrifugal force, fluid is forced out of the rapidly rotating impeller through its vane tips.  The pump impeller increases the flow rate of fluid and the pressure of the fluid, as well as directing it to the pump outlet.  Pump casings are designed to constrict, control, and slow the fluid before discharging from the impeller.
EXTRAUP 115Volt 330 GPH Portable Low Suction Electric Water Transfer Removal Utility Pump With Suction Hose Kit

Power: 1/10HP;Max Flow: 330gph; Max Lift: 39ft
Remove Water Down To 1/8" with Water Suction Attachment (Included)
Included 6' hose,Water Suction Strainer and impeller replacement kit.This is Self-priming Pump
Works great for draining the water heaters,water beds,washing machines,or for filling radiant heating systems
PLEASE Fill the water in the Pump Head before First Time use
What Are The Best Choices For Small Water Pumps for your home?
It is common for homes to have a residential water pump to maintain a constant supply of water. A home water pump can get you the water you need to take a shower, get water from a borewell, or even water your lawn. It can be challenging to decide which domestic water pump is right for your home, with so many types available.
The pumps used in a normal household are generally smaller in size and are a type of small water pump.
Best small water pumps that you can currently buy in the market
Every day, water supplies in cities are becoming scarcer, so water pumps are necessary. Choosing a water pump from the vast variety of options on the market can be challenging. As a result, we have conducted thorough research and have compiled a list of some of the best water pumps for home use. 
Before buying a pump a few main factors must be taken into consideration which will you understand your needs and also to get an idea about the size of the pump that your house will require.
The five main factors that are needed to be considered are:
List is given of Best Small Water Pumps
Below is a list is given of the ten best small water pumps in the market that you can currently buy in the market to use in your home.
Crompton 1HP SP Small Champ Water Pump
Featuring a brass impeller and aluminium extruded motor body, Crompton's 1 HP SP Mini Champ 1 self-priming water pump is a self-priming water pump from Crompton. In addition to being made of high-quality materials, this durable product has a thermal overload protector that protects the motor from overheating.
Overloads, short circuits, and voltage fluctuations can be prevented by the thermal overload protector. Power is supplied by a corded electric motor, which makes the water pump very durable and efficient.
Home users will find it suitable because it has a maximum flow rate of 40 liters per minute. In spite of this, you can also use it for irrigation purposes without any problems. This water pump is powered by a mighty 1 HP motor, making it one of the most powerful water pumps ever.
With its simple rotary mechanism, it operates on a single-phase motor that is highly reliable. Moreover, it runs quietly and provides high pressure, making it an excellent choice for any room in the house.
The pump has a warranty for a year so if any kind of problem arises the problem will be fixed by the people from the service centre.
Kirloskar 0.5 Hp Water Pump
Filling a tank quickly and easily is made easy with this self-priming water pump. A thermal overload protector is included as a standard safety feature and has an optimal flow rate of 30 to 40 minutes on large tanks of 1000 litres.
In addition, it is capable of pulling water from 35 feet deep and pushing it 30 feet. Since the pump requires priming, it cannot be used to lift water from a deep well. Water can be lifted up to the 2nd floor of a building without a problem thanks to its 0.5 HP power. This pump has an aluminium body.
Motors are equipped with cooling fans to prevent overheating and damage to electrical components. To ensure that the electrical components are protected from extreme temperatures, all of the electrical components are covered with class b insulation. There is a 1-year warranty on the product from the brand.
Usha 1Hp Mini Monoblock 2557
This particular pump is the best low-noise pump that one can buy for their household use. A 1HP SP Mini Monoblock 2557 Water Pump from Usha is made from steel with an EN8 grade shaft made of steel. The water pump's motor shaft is of good quality, and its structure and builds quality guarantee long-lasting performance.
The majority of the materials used in the manufacture of this water pump are copper. There is a lot of competition between Cropton 1HP SP Mini Champ and this pump, and it is pretty hard to determine which pump is more beneficial.
Approximately half an hour can be devoted to filling a 1000-litre tank at 18 meters height with the power of this pump.
The motor can also be used for booster systems and sprinklers in residential properties, making it a very suitable water pump motor for use at home.
You might pay a little more for the pump than regular water pumps, but you get high reliability and backing from an established brand, which is among the best water pump brands on the market. It is definitely one of the best water pump motors for the home.
Havells Hi-Flow MP1 Water Pump
Due to its energy-efficient motor, the Havells Hi-Flow MP1 runs on a much lower power consumption than other motors. Furthermore, the water pump's motor features an F-class insulation, which ensures a longer lifespan. A motor with this type of insulation would not burn at high temperatures, so you would not have to worry about burning.
Residential applications are the best fit for Havells water pumps. With a pipe size of 25*25 mm, it is a centrifugal water pump made of aluminium. Compared to other products in this segment, it has a high discharge rate with 1 HP power, delivering 1900 litres of water per hour.
Water cannot enter the motor because the mechanical seal on the water pump is very high quality. Additionally, it will ensure that it can work for a longer period of time without wearing down. As a result of its high-quality casting, the pump has a longer life due to the fact that it rusts slowly.
The body material of this pump is made from aluminium and the pump offers 2 years of warranty which is a year more than other brands in the competition.
Usha Smash 100 Water Pump
In order to prevent voltage fluctuations from affecting the motor of the Usha Smash 100, a thermal overload protector is installed. The water pump has a horsepower of 1 HP, which is enough to deliver water from the 5th floor of any building at a height of 50 feet.
Lubricated balls are installed in the motor for smooth operation. It features a class B insulation of safety against high temperatures and operates between 180 and 240 volts.
In order to prevent water from entering the motor, it has a mechanical seal made from ceramic and carbon. Motor bodies are made from corrosion-resistant aluminium and distribute heat evenly.
Lakshmi 0.5 HP Water Pump
Your low-pressure water needs will be met with this high-performance pump. It can run vertically as well as horizontally, and it is compact and designed for mounting on the ground.
If your pool or sprinkling garden hose needs help getting some elevation boost, you can use its head of 20 meters to reach any height. You would not have to haul heavy containers upstairs when they are almost empty, either, because the Inlet/Outlet size makes filling buckets easy. The pump has a warranty of 1 year and 3 months.
Usha 1 Hp Sp Mini water pump block 2555
This pump by Usha is small and has a measurement of just 30*22*27.5 centimetres, the Usha 1 HP Sp Mini Mono Block Pump is little and clever however it is also very powerful.
A water pump like this one is very beneficial, and it was one of the quietest pumps during testing. This water pump has a copper winding and an aluminium extruded motor body that ensures high durability.
This water pump is very impressively designed, and because it's lightweight, even women can easily lift it if men are away. There are not many maintenance requirements, and it is pretty easy to use. There is no doubt that you are spending a lot of money on Usha Mini Mono Block 2555, but it is a one-time investment. This is something we highly recommend.
Euro Molten 1HP Water Pump
Pumps made by Euro are known for their durability and their copper windings prevent the motor from heating up during use. For smooth operation, the pump also features Teflon-based thrust bearings. This pump also gives a 2-year warranty in case the pump does not function properly.
Sameer I-Flo Small Water Pump 0.5Hp 
 A 0.5Hp and a 1Hp model are available from pump and plumbing goods manufacturer Sameer. It is the cheapest and best water pump for your home at only 0.5 horsepower! Water pump 0.5Hp is a compact and lightweight model designed for basic home use, whereas water pump 1Hp is designed for heavy loads.
A smart motor technology pump will automatically shut off the 0.5hp and 1hp motors when they reach a certain temperature. With vane-type fins in both models, the heavy-duty brass impeller provides extra lifting power
Wayne PC2 Portable Transfer Water Pump
Water pumps have become more versatile than in the past and are ideal for doing heavy tasks. This pump comes with a powerful 115V motor and a six-foot suction hose. An attachment for water suction is also included.
A water pump of this type is more versatile than another around the same price range and is capable of doing heavy-duty work. Wayne PC2 can be used to empty aquariums, gutters, and ponds. At the same time, it is remarkably durable and lightweight.
The product has a metal fitting, which will ensure it will last a long time. In addition, it has a weight of even less than 3 kilograms. Thus, you can take this product wherever you go. The pump has a huge moving capacity, 340 gallons per hour.
There is no other 1Hp pump with better construction quality, and if you have the budget, then Wayne PC2 is the right choice for you.
Problems you can face with small water pumps
Normally, pumps are an extremely useful device that we use in our day to lives and it also makes our lives extremely easier. But like any other machinery, there are some problems that arise over time.
Like normal water pumps the working and functionality of a small water pump is almost identical and as these pumps are more used in our houses the problems of these pumps must be known to all and also with some solutions.
In the case of a bad-sealed water pump
Failures of pumps are most commonly caused by faulty seals, inefficiency can be caused by the following reasons:
Impaired seals
Improper sealing
Not properly aligned gasket
Installers usually use the O-ring or seal that the manufacturer recommends. Then, they might add a sealing paste or gasket set, even when it isn't needed. Reused seals can also cause problems occasionally.
Excess sealant can seep into the shaft and coolant system when the gasket is covered with an excess sealant. This can also cause seal failure in a split second.
A seal recommended by the manufacturer can be used to resolve the problem. The seal must be applied properly and must be allowed to dry enough.
When the Water Pump is Leaking
There are many instances of this problem occurring. A pump's leakage may be caused by a number of factors, including breakdowns or wear and tear. Various contaminants, such as bacteria and moulds, can cause the leak situation to spread and worsen further.
The symptoms of leaks are generally easy to detect. A leaking water pump will exhibit a considerable amount of difficulty to function. It is sometimes difficult for the pump to pump the basic, minimum quantity of water. It is noticeable that a pool of water accumulates near the pump. You may also discover that water is gushing out of the motor as it is being operated.
In order to determine whether the water pump and its associated leakage issue are serious, you should carry out several tests at the beginning. In most cases, these scrutiny tests require the assistance of an expert. Once the leaky areas have been replaced or patched, the expert will work on repairing them. It is necessary to do this in order to keep the water pump running smoothly.
In the event of a clogged water pump
This problem might be discovered a bit rarely than pump water leaks, but still every now and then these particular problems arise. There are many situations in which the clogging problem gets worse over time without causing any clear symptoms. In a matter of seconds, your pump may cease to flow.
In the case of small water pumps, clogging is very difficult to manage and fix. This stems mainly from their complex design. For instance, a well water pump includes a large number of pipes that entangle the whole unit. You may have a difficult time figuring out how to fix the mesh and inspect the pump.
Therefore, if your pump needs repairs or maintenance, you need to contact a professional as soon as possible. This will set the stage for obtaining the best results.
A mesh cover can be used to prevent the end of the pipe and the whole water pump from being clogged by debris. This will prevent grease and debris from entering the whole water pump.
Having problems with the water pump's valves
Water pumps are primarily composed of valves. Controlling the flow of water is one of their functions. The parts, however, are also at risk of malfunctioning. Consequently, your water pump's overall efficiency will go for a toss.
There are various causes of valve-centric problems. A water pump's valves can become less effective over time due to constant wear and tear. Inefficient or weak valves can contribute to a multitude of other problems including leakage of water and total breakdown.
Professionals should be called upon to perform valve maintenance. Water pumps and valves will be thoroughly inspected by them to ensure they run smoothly. Lubrication is usually required to ensure the smooth operation of valves.
Water pump repair specialists are also capable of spotting any minor damages, such as cracks on valve surfaces, and repairing them if necessary. It is important to compare notes before carrying out this procedure with a water pump repair specialist.
What could be the cause for a small water pump to fail?
Corrosion inside small water pumps or imbalanced shafts can cause small water pumps to fail prematurely. However, shaft leaks are the most commonly responsible for water pumps failing.
The lifespan of one water pump would be about 110 average-size swimming pools if it lived 100,000 miles without any problems. Although many pumps last for such a long time, they often fail prematurely due to other cooling system factors.
A corrosive cooling system or an imbalanced shaft can cause water pumps to fail prematurely. The vibrations caused by a bend in a mechanical fan mounted on the shaft of the water pump can cause the shaft to crack or break if a fan blade is mounted on the shaft. The same damage can also be caused by a bent pulley. The water-pump shaft bearings can also be overloaded by excessive tension on a fan belt or serpentine belt. Shaft leaks are usually the cause of water pump failure.
Within the coolant system, cavitations can also occur in water pumps. Cavitations can form when the impeller blades in the coolant move. The metal can be eroded by superheated vapour pressure. There is no obvious visible sign of cavitations unless there is overheating or leakage from the pump weep hole; however, the pump can produce suction greater than its output, which creates voids that turn into cavitations. During pump removal, you would not be able to see whether the impeller separates from the shaft.
A worn bearing is the most common reason for a water pump to fail. It is no wonder water pumps fail over time since they transport a great deal of coolant. It is possible for belt tensioners to rattle when they are worn out. When the belt is loose, you can turn the pump by hand to feel the smoothness or notchiness of the rotation. As well as the tensioners, you can check them with this method.
It is possible for the impeller shaft to be bent due to improper belt tension. The water-pump seals and bearings can be damaged if coolants are mixed or used incorrectly, and the impeller shaft can fail. Look for corrosion or cavitation on the impeller if the pump is not working. Since the additives have probably broken down, the impeller should be flushed and refilled with coolant.
It is possible to have a loose belt that breaks or pops off as a result of worn belts and tensioners. It is possible for the belt to slip and prevent the pump from turning as fast as it should, resulting in engine overheating. There can be further problems if this occurs than just a failure of the water pump.
Our Videos
Refer YouTube
Our Apps
Check out our 'MechStudies – The Learning App' in iOS & Android
Check out our most viewed articles,