Owning any business requires a lot of hard work to keep turning a profit year after year. An auto repair shop is no different. As an auto mechanic, you don't have to worry about running out of customers, since there will always be vehicles to work on, but keeping up with new technology will help you stay relevant. If you have been looking for a way to make your auto repair shop more profitable, you can do a few things. Increasing your profit margin involves creativity, innovation, organization, and proper planning. With the right motivation, you should be able to increase your profits in no time.
Costs Associated With Owning An Auto Repair Shop
There are many costs associated with owning an auto repair shop. If you are already a shop owner, you are likely familiar with the concept of fixed versus variable costs.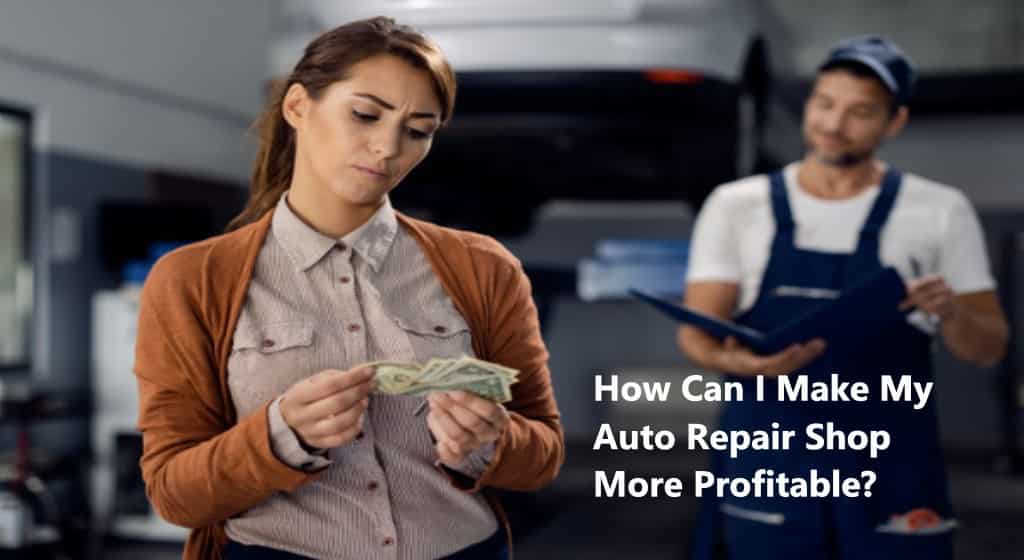 Fixed costs remain the same, while variable costs increase or decrease over time. Some fixed costs associated with owning an auto repair shop include rent or the mortgage for your establishment. An example of a variable cost might be the cost of parts or the salaries of any mechanics you have employed. These things can change over time. As inflation increases, the cost of products increases. And the rate you pay your employees will also increase. 
These costs can also vary from city to city or state to state. Every state has its own set of regulations that need to be followed. For example, in one state, yearly inspections might be required of every customer. So it would benefit an auto repair shop to be certified as an inspection station. This would bring more customers in the door and could lead to additional sales if your mechanics find something in need of repair on the vehicle. However, only some states require state inspections, so this would not be a fruitful business tactic nationwide.
Online Marketing Tactics
Investing in online marketing is a cost-efficient way to increase your profit margins. You can consider online marketing by separating your audience into two major categories: the people who know about your shop and the people who are looking for the service you offer. You need to be able to target both audiences if you want to be successful with online marketing.
You should first consider creating a direct line to your current customers. Set up an email list, or communicate with them through social media pages or text. You can set up email lists for free up to a certain number of subscribers on sites like Mailchimp or Mailerlite. After you've reached their quota for free subscribers, you can pay to increase your limit for as little as $10 a month. This will allow you to tell your loyal customers about sales, and deals and remind them to come in for regular maintenance.
To target an audience that includes new customers, you will want to invest some of your marketing funds in Google Ads. Google Ads are pay-per-click and allow you to build a marketing campaign with specific keywords to compete with other businesses. You will use these keywords to drive your ads to those who need to see them.
The cost of these types of ads depends on how much you bid. For example, if you bid $5 and Google sets your price at $3 a click, you will get the ad placement. However, if Google says the ad is over $5, you will not receive that ad placement. This can be a profitable way to market your business, as it will drive traffic by showing your services to people that wouldn't otherwise have known about them. Additionally, getting certified as a Google Ads specialist is relatively easy and could be worth your time if you don't want to hire a professional automotive marketing ads specialist to manage your marketing.
Unique Ways To Save
Turning a profit is not just about making more money; sometimes, it is about where you can cut costs. Reducing your expenses will increase your profit margins. You can invest in cheaper paper products or pay closer attention to how much electricity you use daily. You can also reduce fees on credit card transactions by researching companies and ensuring you get the best deal on your credit card services. You should routinely go over your daily expenses, products, and other costs and find places to cut costs if you want to make your auto repair shop more profitable.
Final Thoughts
As a business owner, making your business as profitable as possible is likely very high on your priority list. There are a number of things you can do to increase your profit margins. You can look at your fixed and variable costs, find ways to save in unconventional areas of your business, and invest in online marketing to drive more traffic. If you spend the right amount of time and attention on your business plan, you should have no trouble making your shop more profitable.