This article is all about the oil filters used in the car to segregate any unwanted materials in the oil. We have listed a few best oil filters list in 2023 to make your choice. Oil is no doubt an essential component to making the vehicle operate, the oil is the primary substance involved in the vehicle's workflow. Think of it like this, oil is the basic fluid of the car just like the blood in our body.
We will literary collapse if we have a blood deficiency or most importantly if the blood gets infected somehow. Just like that the car also needs pure oil no unwanted substances and that is the oil filter's primary function. Being an owner, maintaining your vehicle, and performing regular maintenance are some of the best ways to extend the life of your car. The oil filter should be inspected every time you change your engine oil and replaced if it appears dirty to ensure the longevity of your vehicle.
What is Oil Filter?
Oil filters are pretty much what they say on the tin: the oil filter in a car's engine does just what it says on the package; it keeps the oil from getting into the engine.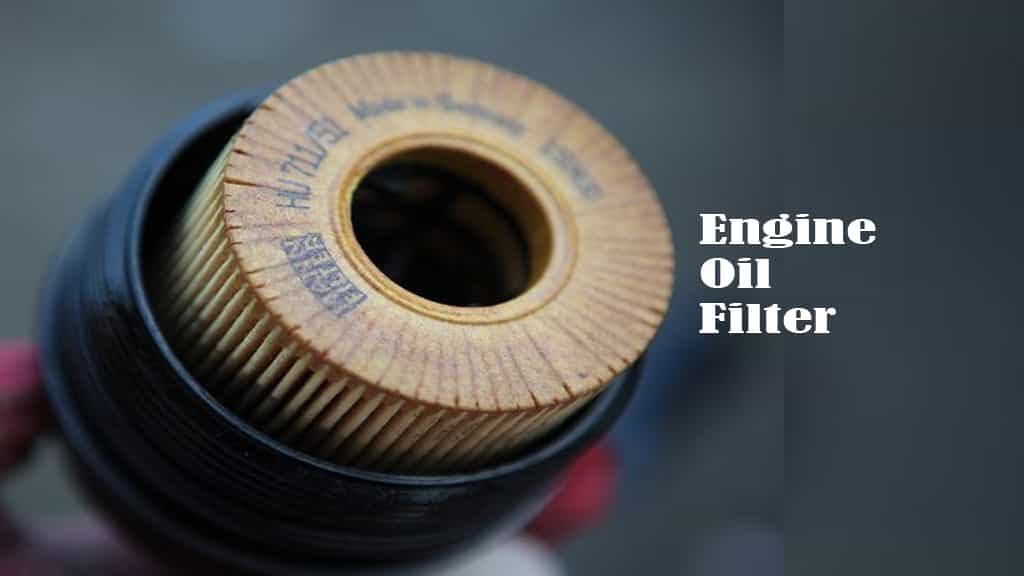 In other words, it is a piece of equipment that is about the size of a tin of baked beans, which has been proven to be critical to the smooth operation of your vehicle engine. As the filter accumulates more dust and grime, however, it may begin to clog up and become less effective.
Your vehicle's engine may experience decreased oil pressure and contaminants may have an impact on its internal workings if the filter becomes too clogged up to function properly.
Functions
A filter plays an important role in removing contaminants or harmful organisms from your engine's oil and preparing it for use. Occasionally, a little bit of stone or dirt, for instance, may get caught in a portion of your engine and impede the movement of the piston, prevent the valve from closing, or even cause your engine to overheat.
How Does Oil Filter Work?
Oil is pumped from the sump of an engine's oil to the filter by its oil pump. As the oil passes through the concentric holes on top, it is forced into the filter. This is the oil flow direction used by most filters, and from here, the oil runs into the filtering environment, passes through the filter, and finally enters the engine. Oil circuits lead to blocked filters or thick oil, resulting in increased filter pressure.
Bypass valves underneath the filter elements open under these conditions, allowing unfiltered oil into the engine. Bypass valves are usually opened for short periods of time, and then regular filtering is resumed when conditions permit.
Engine Oil Filter Choosing Factors
Here are a few factors you need to know while choosing the right engine oil filters for your car:-
Filtration procedure
The oil filters contain substances that manage the filtering process, as you can see from a close inspection.
It is common to use synthetic media because of their tight oven structures, such as glass, polyester, or nylon, as well as cellulose materials.
The filtration can be made more efficient by doing this. Despite the fact that synthetic media can capture even the smallest pollutants, cellulose may not provide the best filtering quality since it doesn't maintain the oil flow rate.
Design
There are specific criteria for each vehicle or automobile, and the oil filter is no exception. Each oil filter must provide longevity and value for money. The design and weight of the oil filter will indicate its compatibility with the internal systems of your car, so be sure to choose one that suits your car's needs.
Be sure to review the owner's manual and the design and construction specifications to determine the weight and design criteria for the optimum fit. Oil filters should have the following design features:
Bypass valve that could prevent high temperature and pressure.
Oil leaks and back pressure are prevented at low temperatures by flexible anti-drain-back valves.
Supported pleats and firmly fastened seams make this filter element sturdy.
Dimensions
As tiny particles escape your air filter, they will eventually enter your lubrication system, where they will eventually become suspended in the engine oil as they travel through your engine.
The average economy-grade oil filter captures 95% of the larger particles in the oil, which means that larger particles are removed in 95% of cases in just one pass through the filter.
Capacity to hold dirt  
The oil filter bypass valve opens when the oil filter becomes blocked, allowing unfiltered oil to flow back into the engine and save it from running dry.
Depending on its dirt-holding capacity, an oil filter will last for a certain amount of time before going into bypass. The midway filter needs to be changed if you want to drain your oil for a long time without changing it or if you travel through dusty areas often.
The oil filters on diesel engines are typically larger and have a higher holding capacity than those of gasoline engines due to the fact that diesel engines tend to produce more soot.
List of Best Oil Filters in 2023
Bosch car oil filters
Oil filters manufactured by Bosch, one of the most reputable part suppliers in the automotive industry, are highly regarded. Due to its ability to filter out dangerous particles and debris, the Bosch Oil Filter is our top choice, since it meets all standards.
This premium oil filter prevents premature wear and engine failure by providing a long life to the engine. With Bosch filters, you get greater oil filtration and enhanced engine protection through a unique combination of natural and synthetic media.
Furthermore, you should know that Bosch filters are not poorly constructed, and their silicone anti-drain valve and metal bypass spring exude quality.
Pros
Offers much overall durability.
Cost-efficient.
Uses natural ingredients for better engine protection.
FRAM engine oil filter
The FRAM Extra Guard oil filter was specifically designed to work with traditional motor oils. There are many types of vehicles it can work with, from tractors to automobiles to trucks to utility vehicles to motorbikes to cruisers.
FRAM Extra Guard Oil Filters are designed with unique filter materials that are effective in trapping dirt and are capable of retaining it. A set of these filters is designed to protect engines from engine damage for up to 5,000 miles by working with regular motor oil.
Its advanced technology ensures effortless installation and removal of the oil filter, as well as 3X protection against hot oil from the silicone anti-drain valve. Additionally, the oil filter naturally removes itself and has a non-slip surface.
Pros   
No doubt about its quality of work
The grip is strong
This oil filter can be adjusted with most engine types.
Cost-Effective
 Cons
This oil filter is easily prone to rusting
K&N car oil filter  
It is highly recommended that K&N Premium Car Oil Filters be used in high-performance vehicles. Those who own racing or commercial vehicles should examine this oil filter because it is required at higher oil flow levels.
The spring metal bypass valve is used for the filter's manufacturing components along with a silicone anti-drain valve. The materials used in these products are far more durable and high-quality than the materials used in cardboard and plastics.
Pros
These engine oil filters can be adjusted for almost every car engine.
This oil filter is popular for its efficiency.
These filters have brilliant flow rate ideal for high-performance cars. 
Cons
Price of this filter is much higher compared to other oil filters.
Motorcraft car oil filters
You should ensure that your engine receives filtered oil if you want it to run more efficiently. As the oil filter protects the engine from abrasives such as dust, sand, carbon, and other metal particles, it must separate abrasives from the oil.
Among the superior oil filters, Motorcraft offers one that screens out everything before reaching the engine and thus only the pure oil substance reaches the engine and makes the engine last longer.
Two of the main reasons why Motorcraft oil filters are so popular are their reliability and affordability. Aside from its superior protection and durability, the ironed case provides a firmer fit than other filters on the market.
Pros
Costing will not be the problem.
These filters will eliminate the oil blockage efficiently.
This oil filter is also enduring in nature
Cons 
Chrysler Oil filter 
A Genuine Chrysler oil filter can provide you with a practical alternative to metal oil filters that are suitable for sports utility vehicles. Due to the fact that it is constructed out of metal materials, it has the most life you are looking for.
In addition to the metal material enhancing the durability and performance of the engine, the fact that the sports utility vehicle's oil filters are of the highest quality and are easy to install ensures total confidence in their performance as well as their simplicity.
 Pros
You should have no issue with fitting the oil filter.
No doubt about the quality.
Removing the filter is also convenient.
Wrapping it up
You now know in detail which oil filters to buy, their specifications, and the factors that you should consider when choosing them, so it's time to buy one!  And always try to follow the factors mention above in the article while buying the engine oil filter.