This article provides an overview of what you should look for when choosing a portable air conditioner for your car.  In addition, you will learn what things to consider before buying a portable air conditioner. As global warming is increasing, the temperature during summers has become unbearable and the temperature is also increasing day by day. Due to this reason, Air conditioners have become a basic necessity for everyone.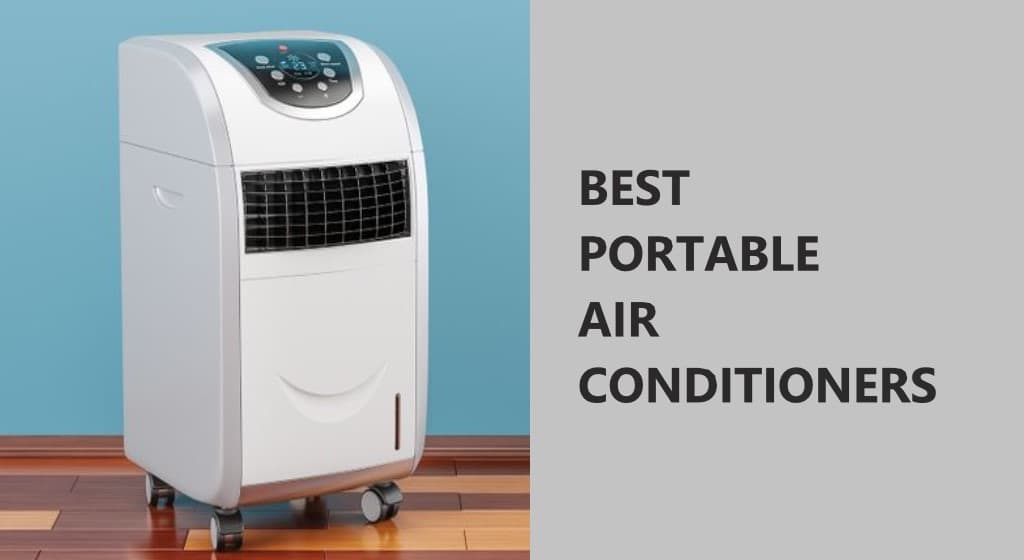 The air conditioning system in most cars is built-in. Nevertheless, there are a few exceptions. A portable air conditioning unit designed specifically for vehicles can be used if your car does not have one or it is damaged beyond repair.
When Buying a Portable Air Conditioner for a Car, What Should You Look For?
You must know what to look for before buying your first portable air conditioner. Picking a random option would be impossible due to the vast number of options available. Here are a few things you must look out for before buying a portable car air conditioner.
The size of the air conditioner 
A portable air conditioner's size is perhaps the most notable feature when it comes to portability. There are a variety of sizes and shapes to choose from. Considering how little space you'll have in your vehicle, make sure you can fit it on the floor or on your seat.
The placement must be safe from sliding around. Measuring the space in your car where you intend to use it is the best way to know what size you need.
Make sure it is not on the dashboard or anywhere it cannot be secured. It is not only dangerous to drive like this, but it can also tip over and spill water everywhere. In order to optimize the airflow, every portable air conditioner requires a few inches of clearance.
The Total Number of fans
Portable air conditioners have small fans inside their front compartments that push cold air outside. You will get more airflow with higher air pressure if you have more fans. Large cars benefit from such models. If you own a compact car, you may also get satisfactory performance from a few fans.
The Water Tank
The portable AC units contain a dedicated water tank for extracting heat from the intake air.  When the water inside the water tank has been used up, it will need to be refilled. If the water tank has a large capacity, you would not have to fill it up too often.
The total battery capacity
A portable air conditioner that uses a built-in battery will be able to run without the help of your car battery if your car battery is not capable. Different products have different battery capacities. Hence, every AC unit will have a different battery backup based on its battery capacity.
Warranty
Inside a portable air conditioner, there are several tiny parts that work together to complete the air cooling cycle. If the AC is still functioning, its performance will be significantly reduced if any one of these parts is destroyed.
The only way to be certain of the calibre of the components placed in your air conditioner is to choose a dependable alternative that is backed by a manufacturer's guarantee. If the device has a warranty term, any internal AC parts that become broken on their own will be repaired for free.
What are the Best Portable Air Conditioners for Car?
Some of the best selling portable air conditioners for cars are listed below
Teezira Portable Air Conditioner for Car
The built-in mist outlet and cotton fibres in this portable evaporative air cooler convert cold water into cool, clean air through evaporative technology. You can customize the airflow according to your needs by choosing from three different wind speeds natural, humidifying, and cold.
A water tank capacity of 500 ml ensures continuous use for 8 hours. With its up & down adjustable fan blades, it is ideal for sedans and SUVs. In spite of its high speed, this swinging cooler operates quietly (45dB). Lightweight and multi-functional, this mini AC works as a night lamp as well as an LED atmosphere light.
In order to power this corded cooler, you will need a USB charging adapter, car charger, and power bank; it is easy to clean the filters since you can easily pull them out. In addition, it is a top water tank, making it convenient to add water and prevent leaks.
Pros
The AC offers up to 8 hours of performance
It can eject dim light so it can even work as a night lamp
The portable Air conditioner is easy to use and set up
It operates quite quietly (45 decibels)
Cons
The AC is a little costly
It just covers a small area for cooling so large cars or vans might not be adequately cooled.
Batlofty Portable Air Conditioner For car
This portable Air conditioner is best suited for anyone who wants to quickly cool the inside of their cars. This is useful during extremely hot temperatures. This is an AC that is a high-powered, and wide-bladed fan that lasts a long time. Like most other portable air conditioners, this one uses water as its coolant.
A unique feature of this fan is its ability to oscillate in both directions at 120 degrees. This air conditioner can cool down the whole vehicle if you have an open back seat. Depending on how cold you want your car, you can choose between multiple speed settings.
Given that you may use them for up to 9 hours, the long-lasting batteries charge in roughly 3 to 4 hours which is normal. Throughout the course of your trip, you won't have any trouble maintaining your composure.
Pros
Compared to most competitors, it runs longer.
There are few portable air conditioners that are as powerful as this one.
The AC has three cooling modes so the user can adjust accordingly.
The batteries come included out of the box.
Cons
The handle of the portable AC is weak and is made out of cheap plastic.
The batteries are made out of Lithium-ion which means they have to be changed after longtime usage.
AOLOS Portable Air conditioner for car
This portable AC is a value-for-money product. Upon a single full charge, its built-in 2000 mAh rechargeable lithium battery improves longer performance. Additionally, it has a 178 ml or 6 oz water tank capacity, which eliminates the trouble of having to often refill the tank during use for up to 3 to 5 hours.
This mini evaporative air conditioner is a 3-in-1 device that can be used as a small air cooler, humidifier, desk fan, air circulator, and mood light all at the same time. An AC charger/power bank/car charger can charge this lightweight and compact AC. Various applications such as a car will benefit from these features.
You can adjust the wind speed and air-humidifier misting mode according to your comfort. It also has an ultra-quiet operating volume (50 decibels), and a warm LED night light.
Pros
It has a large 2000 mAh battery.
This AC can also work as a fan and Humidifier
It can work up to 5 hours with a single charge.
The AC has 3 adjustable cooling modes.
It can also serve the purpose of a nightlight
Cons
The water tank has a low capacity and occupies a limited amount of space.
 Evapolar evaCHILL Personal Evaporative Car Air Conditioner
This portable AC requires very less maintenance and is extremely durable, The AC also provides cool air with optimal airflow and the size is also very compact. Filters don't need to be changed too frequently, and the interior of the device would not rust. All you have to do is switch it on and add water whenever it runs out.
With its thin vent design, this portable air conditioner is designed to maximize airflow. Unlike in the middle, the tank sits on the back, so it cools the air more slowly. Additionally, the area can be brightened up for a relaxing effect with multiple light settings.
Pros
The vents of the AC can be tilted
It is very power efficient
It has a smooth and fast airflow
On a single charge, it can run for nine hours
Cons
The cost of this portable AC is on the higher side
Filter cartridges need to be replaced periodically
VeRosky Portable Air Conditioner For Car
Another economical mini air conditioner with multiple functionalities and reliable performance is the VeRosky USB rechargeable air conditioner. They work as a 3-in-1 multi-function air conditioner that combines the functions of an evaporative humidifier, USB desk fan, and air conditioner. A soothing cool mist is dispensed from its large 350 ml water tank.
It is an 11-inch mini air conditioner that is suitable for small-sized cars. Adapters, car chargers, laptops, or power banks can all be used to charge this portable fan. With three speed settings and an adjustable safety fan blade up to 30° up and down, it is designed to meet a wide range of needs.
This portable Air Conditioner also has 7 different atmospheric lights, so it can also work as a night lamp.
Pros
The water tank can be filled with ice or water.
Aromatherapy fragrance discs are included in a separate section.
Suitable for use as a night lamp as well.
Has smooth air flow and can cool any small-sized car.
Cons
The charging cable that comes with the product is very short
There is no official warranty on the Portable Air Conditioner.