Online shopping has become a pervasive trend, extending its reach to the world of vehicle replacement parts. As automobile enthusiasts and car owners seek convenient and cost-effective solutions for their automotive needs, the question of reliability in online stores for vehicle replacement parts has gained prominence. The nuances of this domain and the factors that contribute to the trustworthiness of these online establishments are discussed in this article.
The Proliferation of Online Stores for Vehicle
The proliferation of online stores specialising in vehicle replacement parts is a testament to the convenience and accessibility the internet affords consumers. With a few clicks, individuals can browse a vast array of replacement parts for their vehicles, ranging from filters and brake pads to complex engine components. This convenience, however, brings forth a critical concern – the reliability of these online stores.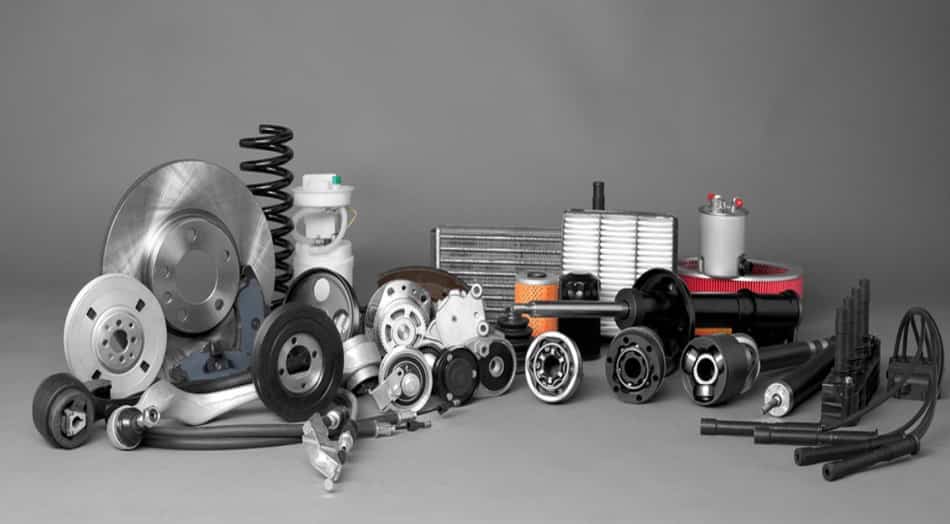 Factors Influencing Reliability
Reliability in the context of online stores for vehicle replacement parts hinges on several key factors:
01. Reputable Sellers: Establishing the credibility of online sellers is paramount. Reliable stores often collaborate with reputable manufacturers and suppliers, ensuring that the parts they offer meet industry standards and are of high quality. Conducting background research on the seller can provide valuable insights into their trustworthiness.
02. Comprehensive Product Information: Trustworthy online stores provide detailed product information. This includes specifications, compatibility with specific vehicle models, OEM (Original Equipment Manufacturer) references, and clear images. This transparency helps customers make informed decisions about the parts they need.
03. Customer Reviews and Ratings: The inclusion of customer reviews and ratings on product pages serves as a barometer of reliability. These testimonials offer insights into the experiences of previous buyers, helping prospective customers gauge the quality and service they can expect.
04. Return and Warranty Policies: Reliable online stores often have well-defined return and warranty policies. These policies provide a safety net for customers, assuring them that if a purchased part is defective or incompatible, they have recourse for resolution.
05. Secure Payment Options: Ensuring secure payment options is a crucial aspect of reliability. Trusted online stores employ secure payment gateways to safeguard customers' financial information. This builds confidence in the transaction process.
06. Customer Support: Effective customer support channels indicate a reliable online store. Accessibility to knowledgeable representatives who can address inquiries, offer guidance and assist with issues bolsters the trustworthiness of the store.
Online Stores for Mitsubishi Parts
Mitsubishi, a renowned automobile manufacturer, has a dedicated following of vehicle owners. Ensuring the reliability of online stores for Mitsubishi replacement parts is paramount for these enthusiasts. Here are some specific considerations for individuals seeking to buy replacement parts for your Mitsubishi online

01. Genuine Mitsubishi Parts: Reliable online stores for Mitsubishi replacement parts prioritise the availability of genuine OEM Mitsubishi parts. These components are designed to fit seamlessly with Mitsubishi vehicles, ensuring optimal performance and longevity.
02. Mitsubishi Model Compatibility: A reliable product will provide thorough information about a part's compatibility with different Mitsubishi models. Whether it's an Outlander, Lancer, or Mirage, customers should be able to quickly determine which parts are appropriate for their specific Mitsubishi vehicle.
03. Quality Assurance: Trustworthy online stores for Mitsubishi parts emphasise quality assurance. They source parts from certified Mitsubishi suppliers or dealers, guaranteeing customers receive authentic Mitsubishi replacement components.
04. Customer Feedback: For Mitsubishi enthusiasts, paying attention to customer feedback specific to Mitsubishi parts is crucial. Evaluating the experiences of other Mitsubishi owners who have purchased parts from the same online store can provide valuable insights.
Conclusion
Online stores for vehicle replacement parts have revolutionised the way car owners and enthusiasts access the components they need to maintain and repair their vehicles. Reliability is at the core of this transformation. Reputable online stores prioritise the authenticity of parts, comprehensive product information, customer reviews, and robust customer support.
As for Mitsubishi owners, ensuring the reliability of online stores is paramount to maintaining the integrity and performance of their vehicles. By adhering to established criteria for trustworthiness and conducting due diligence, Mitsubishi enthusiasts can confidently leverage the convenience of online shopping for their vehicle replacement parts needs.
The reliability of online stores for vehicle replacement parts is a testament to the digital age's ability to enhance convenience without compromising quality and authenticity. As customers navigate this digital landscape, they can find assurance in the criteria outlined above, ensuring that their online shopping experience is reliable and beneficial.