What is Clamp? Lets discuss different Types of Clamps, Working, Benefits, in details. By applying inward pressure, a clamp holds or secures objects tightly together so as to prevent movement or separation. When the tool is intended for temporary use during construction or woodworking, the term cramp is often used instead; for instance, a G cramp or sash cramp versus a wheel clamp or surgical clamp.
In addition to clamps, there are many other types of attachments available. Others are intended to be permanent, as they are used to position components during assembly. Clamps can be used for a variety of different purposes. The temporary ones are used to position components while fixing them together, and the permanent ones are used for long-term use.
What is Clamp? What are the Various Applications of Clamps?
Clamps are one of the most valuable tools in a workshop, as they are used for holding a workpiece while you perform your work on it securely and safely.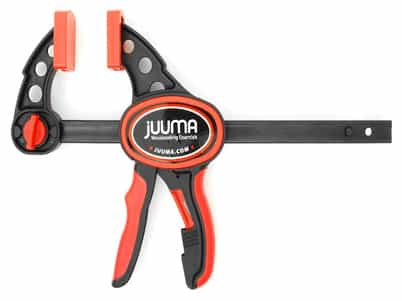 Clamps can be used in a number of different applications, which include the following:
In order to complete a variety of woodworking tasks, such as sawing or chiseling, a clamp can be added to a workbench in order to hold a piece of wood so that it can be clamped, and can be used to hold a piece of wood.
A clamp is an ideal tool to use with a variety of metals in a variety of applications, such as welding, grinding, or fabrication because it allows you to hold all types of metals, such as steel, iron, aluminum, and copper, at one time.
It can be useful to use a clamp on a drill table so that a workpiece can be held firmly in place while drilling.
In this type of application, a clamp comes in handy as the pressure of filing will cause the workpiece to move, so a clamp allows the workpiece not to move.
When you need to hold parts in place while you wait for the glue to dry, you can use a clamp to hold them in place.
Sale
Heavy Duty Muslin Clamps 4 1/2 inch 6 Pack

Heavy Duty Muslin Clamps 4.5 inch long
2 inch mouth opening maximum
Very strong to fit most stands
Pack of 6 clamps
Working Principle of Clamps
A clamp holds objects firmly in place in order to prevent them from moving around. A clamp is a device for clamping an object to a work surface or for holding two or more objects together in order to perform a specific task. In both cases, the clamp serves the purpose of providing the user with a firm grip so that the task can be completed successfully.
Whenever there is only one jaw on a clamp, then that clamp will be used in conjunction with a work surface, such as a benchtop, to hold items steady to prevent them from moving around as they are clamped. It is still possible to hold an item firmly in place if a clamp has two jaws because they will work together to do so.
As a result of the different mechanisms used on different types of clamps, the jaws are controlled differently. Depending on the type of jaws used, a trigger mechanism may be used, in which a trigger or lever is manipulated for adjusting the jaws. A traditional screw can also be used to adjust some types of clamps if you prefer.
A clamp closes around a workpiece as the screw is rotated, and pressure is applied to hold it firmly in place as the pressure is applied to close the clamp.
Various Types of Clamps are Available on the Market
There are various kinds of Clamps available in the market, which are discussed below:
Sash Clamps Type
Large projects such as tabletops, doors, cabinets, or sash windows are typically clamped with this type of clamp. To ensure a tight grip on the task, more than one of these tools should be used at the same time. There is a long flat bar with a fixed jaw attached to it and a very heavy flat bar.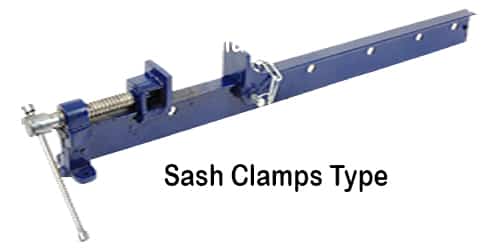 With the help of a screw, you can adjust this fixed jaw. The clamps also feature a sliding jaw that can be moved along the length of the clamp, locking its position once it has been moved into place. Clamping them together and allowing the glue to dry tight makes large projects much easier. In comparison to other bar clamps, they are longer and more specialized.
Spring Clamps type
Spring type Clamps are more or less handheld clamps that can be used with the help of a tension spring. Spring type Clamps are something that can give accuracy to the operator as they are very strong and once the spring holds tight and positioned in place accurately, they provide a strong and secure grip.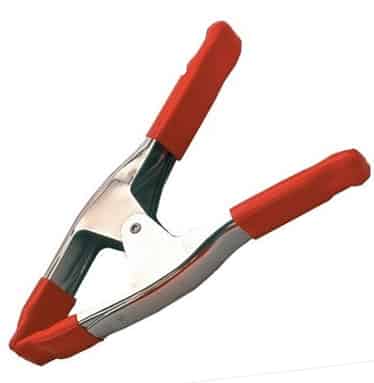 A variety of sizes are available for these types of clamps, so they can be used for a variety of projects. In order to prevent injuries during use, they are usually made of metal and are covered with PVC at the handle and at the tips. Among other crafts, they can be used in carpentry, jewelry making, and a variety of other relatable projects and can give you a reliable output. Using a spring clamp for soldering is also possible if you remove the PVC covers at the tips.
Toggle Clamps Type
If you need to hold some types of metals of some stationary work materials in a specific position then this toggle clamp can be an excellent choice. Toggle Clamps can be utilized in activities like welding, mouldings and many other relatable activities.
In toggle clamps, the clamping handle is used to move the clamping arm to its center position, which locks the clamp in place in an over-center position. They are quick-action clamping tools that utilize a system of levers and pivots to lock the clamping arm and provide you with a desirable output.
An effective toggle clamp consists of a two-piece mechanical linkage with rapid movement. Upon activating the clamp, the center pivot is moved past the centerline of the other two pivots, when the clamp contacts the workpiece, before the clamping force is applied by compressing or stretching the linkage elements. The clamp is then positively locked after the center pivot is moved past the centerline of all three pivots.
Bench Type Clamps
The bench clamp holds work securely on a workbench for a temporary period of time. Commonly used in woodworking, bench clamps are used to hold items on benches. These clamps replace the jaws of a clamp with the bench itself. In woodworking, these clamps keep wood in place so that the operator could chop the wood based on their preferred look.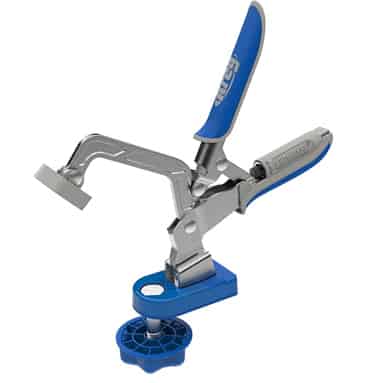 They are inexpensive tools that are essential in carpentry, made from metal, and available in a variety of sizes and designs. Many kinds of wood-related tasks could be accomplished using this type of clamps.
Pinch Dog Clamp Type
The clamps that are used in woodworking are small metal clamps. The ends taper to sharp points as if they were a square bridge. To keep wood in place while the glue dries, you hammer in a pinch dog between two pieces that have just been glued together, to get the desired output.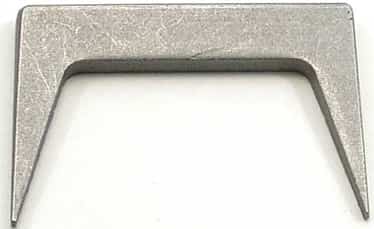 A strong and neat glue line is achieved by hammering the pinch dog in further, resulting in the tapered ends tightening the wood closer together. There is nothing complicated about these clamps, but they work very well and are a must-have tool for any woodworker.
Assembling and clamping are done with pinch dogs. Upholsterers traditionally used them to glue furniture, curtains, and other items. Once the dog was tapped across the glue line, no matter how the two pieces were shaped, everything would hold tight. Assemblies, clampings, and jigging were done by using this type of clamp, usually by patternmakers and cabinetmakers respectively.
Step Clamp type
The most common application for these clamps is in milling and machining, although they can be found in a variety of industries. A serrated edge and an enamel finish give them a distinctive look. They are typically manufactured from metal with an enamel finish to enhance their workability.
Three components are required for a step clamp; the clamp, clamp support and bolt with a nut that fixes the clamp in place. They are easy to operate and inexpensive to purchase, yet provide excellent results.
Strap Clamps type
As the name implies, strap clamps are commonly used to attach loads to vehicles, such as roof racks or truck bed rails. Joints are pressured by placing the webbing strap around an assembly and tightening it. A textile webbing strap is usually made of textile, while plastic is used for the clamp body and guides. Heavy-duty strap clamps are sometimes referred to as band clamps because metal banding is used instead of webbing.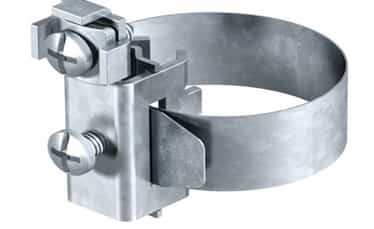 When strap clamps are used in a rectangular arrangement, they often have four corner guides. In order to maintain even pressure, the straps are allowed to slide freely over the guides to prevent the corners of the parts from being crushed.
There are four corner guides and the most common type of screw is one incorporated into each. By pulling the straps tightly by hand before attaching them to the screw with cams on either side, the straps are secured by hand. Once the screws are removed from the corner guides, the strap tightens around the assembly, causing the cams to move away from the guides. 
Bench Vise Clamp type
Tasks are held in place throughout several processes, such as sawing, filing, chipping, tapping, external threading, etc., using work holders or Bench Vise Clamps. It uses an above-bench mount. This type of vice has two hardened steel jaws with grooves on them.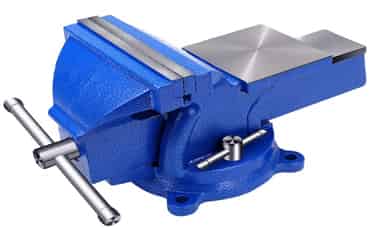 The artisan's elbow determines its height, its body is made of cast iron or steel, and its size comes from the width of his jaw. Once the spindle is tightened, the movable jaw moves and tightens the work. When the fixed jaw remains fixed, only the movable jaw moves and tightens the work.
The finished surface of the work should be protected from deterioration by coating the jaws with aluminum, brass, or copper. Machine vices are also called machine vices when they are attached to machines.
Pipe Clamps type
It is fairly common to use pipe clamps, often referred to as pipe clips or saddle clamps, in DIY and installation applications. Plumbing, heating, drainage, and electrical work commonly use these types of channel support systems.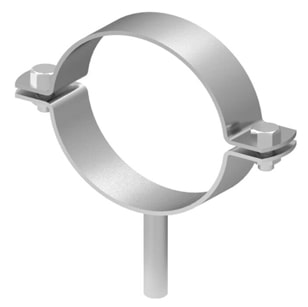 Clamps for conduits are circular or semicircular brackets that accommodate conduits, cables, or tubes snugly when chosen properly, sometimes incorporating spring clips or bosses. Clips are then screwed or bolted to surfaces or walls to hold pipes, whether they're wood, tile, plaster, or masonry. It ensures a reliable and fuss-free mounting solution by holding the tubing securely in place and supporting it over its entire length.
There are numerous bracketing and mounting options available, as well as a wide range of materials, including plastic, copper, stainless steel, brass, and chrome. In this case, the conduit is held firmly in place by encircling lengths of tubing or cable while it is attached to the wall or structure.
Wire rope Clamp type
Objects or loads can be supported and moved with wire rope, which is an extremely versatile mechanical device. To connect and lift a load, it is essential to understand the various rigging components that are used on cranes and in other lifting applications.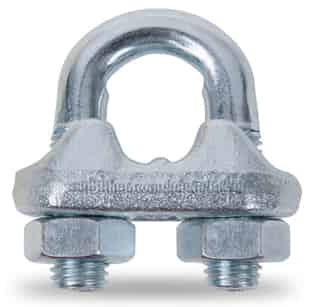 A wire rope clip can be used to attach two cables together using a lap splice or to create a load-bearing eye at the end of a cable. As wire ropes grow in diameter, wire rope clips provide quite an astonishing efficiency as breaking strength, depending on their diameter.
Wire rope clips can be classified into two categories:-
U-Bolt clamp 
Double Saddle clamps
Marman Clamp type
Ring clamps are heavy-duty band clamps that clamp two cylindrical objects end-to-end by clamping them together with a Marman clamp and the Marman ring is another name for it. An integral V-shaped groove runs along the interior of a circular strap. Threaded bolts and nuts are attached to the strap's ends to apply tension to the strap. V-shaped grooves wedge over circular flanges providing the force for holding the ends of two cylinders together as tension is applied.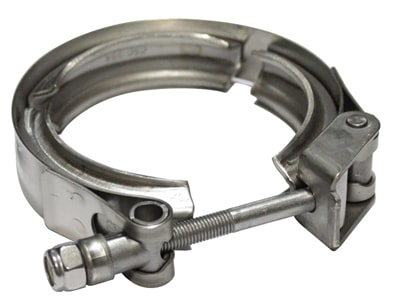 As an alternative to flange connections, the Marman clamp has the advantage of being lighter and requiring less labor to connect. The flat strap is another type that is used when low pressure is present, or when a cylindrical object needs to be held in place. In aircraft, band clamps are used to work with fuel lines because they are strong and can withstand a lot of strain.
Miter Clamp type
Miter clamps are clamps designed to hold two items in place that have miter joints. In this case, you will typically be working on two pieces of wood that are clamped together to hold them tight and stable. A miter clamp is shaped like a C and spring-loaded so pieces will stay in place during the clamping process.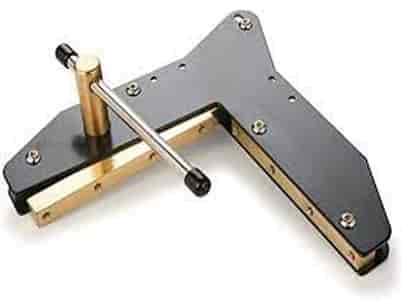 There is an array of miter clamps that are much more complicated, with numerous parts designed to enhance the tool's versatility, reliability, and functionality. It is common for miter clamps to have moveable jaws, while others use right-angled clamps to perform their basic function.
Quick Action Clamp
One-handed clamps like these are tough and strong, yet can be operated easily with just one hand. When you grip the clamp and the item you are clamping simultaneously, you are able to hold the clamp and the item simultaneously.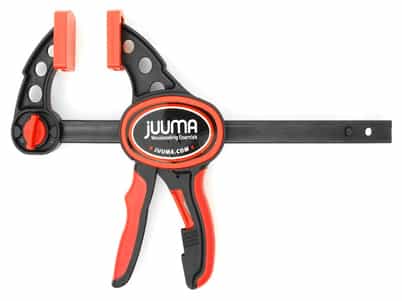 With just one finger, you can activate the fast-release button, allowing it to move extremely quickly. It is common for manufacturers to combine this clamp with a sealant gun since they have similar designs.
G clamp type
These clamps are commonly used in carpentry, welding, and other trades as well as to hold wood or metal workpieces. They are often referred to as "G" clamps because the frames have a G shape, or they are called C clamps or C cramps.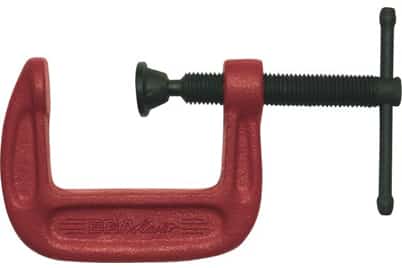 When using G clamps, the screw is cranked through the frame's base until the necessary pressure or release is obtained. When the flat ends of the screw and the flat ends of the frame adequately secure the objects being secured, the G clamps are tightened. When a clamp is relaxed, the objects that are being held in place can be moved with enough force to release the clamp.
Locking Clamp type
The lever mechanism in a locking clamp holds the workpiece in place through a C-shaped jaw. When clamping operations are performed, steel provides strength and durability. In some models, the jaws can also be tightened using a screw mechanism, which is used alongside the lever, so that a piece of work can be held under optimal pressure.
Mechanisms for controlling locking clamps include screws and levers. An integrated lever controls the moveable jaw on the other side of the clamp, which has a fixed jaw on one side. By pressing the lever, the moveable jaw is quickly brought towards the fixed jaw, closing the pair.
As a result of the wide jaw opening of locking clamps, workpieces of different shapes and sizes are able to be held securely. Objects with irregular shapes, or materials that are very thin, such as sheet metal, can be held on by this device. 
Hand Screw Clamp type
A hand screw clamp is a large woodworking clamp that differs from other types because it is mostly made out of wood, rather than metal.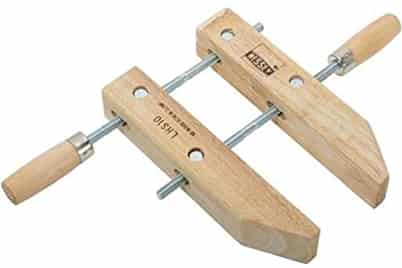 A hand screw clamp is used for clamping wood. Compared to metals, particularly iron and steel, wood is much softer. Due to this, the clamp is typically used for applications that involve clamping wood, as there is less chance of the jaws marring or damaging the surface of the workpiece.
Many woodworking applications can be accomplished with a hand screw clamp. A hand screw clamp can be used for many applications, such as gluing, painting, and assembling objects.
As a result of its deep throat, it is a versatile clamp that can hold small workpieces as well as larger ones.
Trigger Clamp type
Due to the fact that it can be operated with just one hand, this clamp is sometimes referred to as a one-handed clamp. These tools are commonly found in workshops, gardens, homes, and hobby toolboxes, as well as in workshops, homes, and gardens.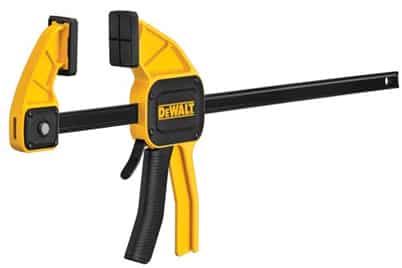 Adjusting the jaw is done with a trigger mechanism. The clamp can be quickly and easily released because the trigger is controlled with a button or lever.
Drill Press Clamps
By using these clamps, users can make very accurate and clean cuts every time they use their drill press since they are specifically designed to hold materials and boards.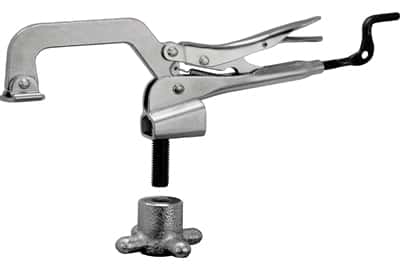 These clamps usually come with a tension adjustment and a quick release so that they are easy to use, as well as to apply and release to the material you are working on. In addition to making your drill press safer and more precise, they also make it more efficient.
Clip Hangers Clamps type
Clamps attached to clothes hangers are what this is. To hold clothing like skirts and pants, it comes in pairs on hangers that are easily operated by hand.
Clips like these hold lightweight clothing securely but with enough give to prevent damage to the clothes when held too tightly. Silk and wool clothing items are particularly susceptible to damage from these clamps since some of them are padded.
Picture Frame Clamp type
This clamp is used to secure a square or rectangular picture frame by connecting four miter clamps together. Four pieces of material are fitted together to create four neat miter joints, and they are used to create photo frames.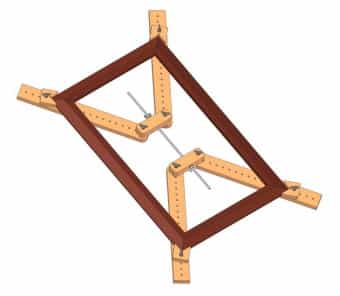 A clean look and strong construction are ensured by these clamps, which ensure the photo frame is tightly glued.
Power Clamp type
There is a strong and powerful locking mechanism in these pneumatic clamps. In these clamps, the clamping and unclamping occur on a timer, so they are often automated. It was originally developed to increase productivity in the automotive industry and substitute manual clamps for power clamps.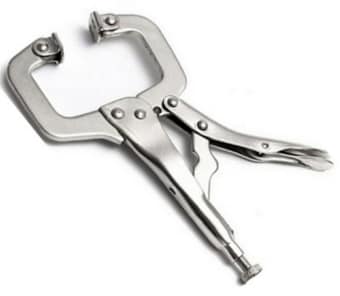 Power clamps were originally developed for the automotive industry; however, they can be used in a wide variety of applications; whether it's for Aerospace or metal fabrication for welding, they can be used anywhere an automated clamp is required.
Clamping components repeatedly, quickly, and accurately is usually the purpose of power clamps in automated manufacturing processes. The use of power clamps is also useful when operating the clamp manually is difficult or even impossible because of space limitations, inaccessibility, or remote locations of the clamp.
Flooring Clamp type
Tongue and groove flooring is laid down using these large clamps. In spite of the fact that they are extremely effective, they serve only one function.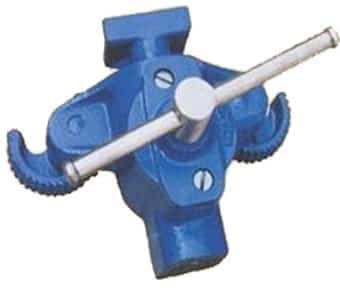 As a result of these clamps, the carpenter is able to nail down the floorboards knowing that they cannot move, thus being set exactly where necessary.
Speed Clamp type
Due to its long flat bar design and 'F' shape, this clamp type is also called a bar clamp or an 'F' clamp. In bar clamps, the two jaws are parallel to each other by a long metal bar.
These clamps are useful for heavy-duty work due to their extensive bars, which enable them to clamp long or wide workpieces effectively. 
Hose Clamps type
It has a very similar appearance and function to Marman clamps, but these clamps are more versatile and don't exert as much pressure during use as Marman clamps. It is often used instead of duct tape when it is needed around the home or in the car.
These will last longer than duct tape because they create a slightly more permanent fix. In addition to screw, spring, ear, and wire varieties, each of these types have its own advantages and disadvantages and best times for use.
Screw Clamp type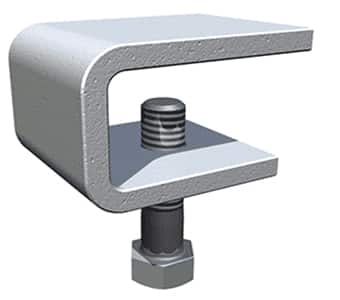 Workpieces are clamped in place with screw clamps that adjust their jaws by screwing into them. There are various types of screw clamps in this category, including G clamps, F clamps, edge clamps, wooden hand screw clamps, and rack clamps.
Pennington Clamp type
An eyelet-shaped clamp, also known as a Duval clamp, has triangular eyelets at the ends and is shaped like slender scissors. In tribute to the Australian surgeon who was a pioneer in microsurgery, this clamp is named after him.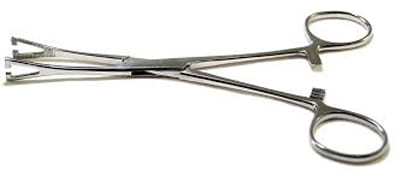 The use of these clamps is preferred when it is necessary to grasp tissue during an operation. Performing rectal procedures and operations relating to the intestines and a cesarean section are common uses for them.
Hemostatic Clamp type
Also used in surgery, these clamps are shaped like scissors and are used to form flat, tight lines with their ends clamped shut. When blood vessels are ligatured, they are typically clamped before being ligated. Their primary purpose is to control bleeding.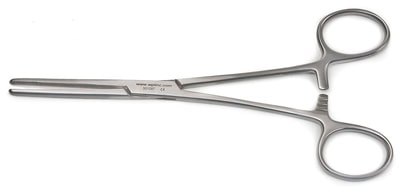 Hemostatic clamps have locks on their handles, which keep them in place and prevent them from reopening while doing their job. As well as arterial forceps and peans, these clamps are known by several other names.
Corner Clamp type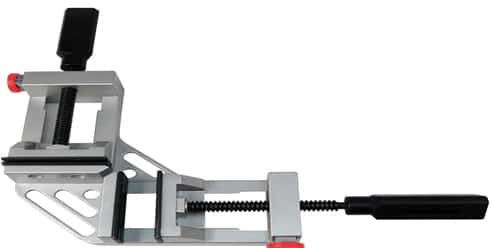 There is no better clamp for securing 90-degree angles between workpieces than a corner clamp. For other ordinary clamp uses, it may not be suitable since it is intended to be used only for corner joints.
Cable Clamp type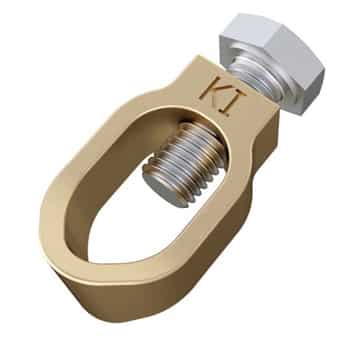 Usually used for tightening cable wires and steel ropes, a cable clamp consists of a u-bolt and a conical nut. This small clamp allows cables to move through while keeping them neat and tightened. It leaves some openings for the cables to move through.
Amazon Basics 6-Piece Trigger Clamp Set, 2 Pack of 4-Inch, 4 Pack of 6-Inch, Black/ Grey

6-piece trigger clamp set includes 4-inch clamps (x2) and 6-inch clamps (x4)
4-inch clamp delivers 22 pounds of clamping force; 6-inch clamp delivers 100 pounds of clamping force
Made of durable nylon with hardened-steel bars to resist bending
Non-marring pads provide a firm grip and protect surfaces from damage; one-handed trigger for instant clamp release
Ideal for clamping smaller pieces and for working in confined spaces; backed by an Amazon Basics 1-year limited warranty
Benefits of Using Clamps
It is essential to know the five advantages of clamps before you use them so that you can make an informed decision:-
An efficient system
The installation of hand tools such as clamps, for example, is very simple and quick, and they are highly reliable in terms of performance. In order to ensure accuracy and speed in the work that you do, you have to use clamps that are efficiently set up. The high clamping ability of this tool makes it possible to reduce the number of fixtures required for a particular application, which reduces the amount of time spent on such a project.
Easy to be adapted
Clamps can be adjusted in height according to the height of the workpiece. In particular, this is the case with the Cam-action model, which is often used on rough forges and castings because it has a snap action. Adaptable screws are available for T-slot clamps as well as strap clamps, allowing you to adjust the braking force to your preference.
When working with materials of variable thicknesses, such as wood, metal, and plastic, many of these clamp models have a very high exertion force and are very adjustable, which is very useful when working with flexible materials.
 A tool with a versatile approach
The market today offers a variety of adjustable clamp types for use in various applications. The toggle clamp is the most versatile clamp available on the market among all the commercial clamps found on the market today. In order to differentiate a clamp from another, a number of factors must be taken into account, such as handle placement, handle design, and pressure ratings.
In addition to the automatic clamps that can be purchased, there are also manual clamps that have an extensive range of clamping actions available. In addition to the fact that these clamps are readily available in a variety of finishes, they are also corrosion-resistant and enhance visual appeal. A few varieties of nickel-plated products are available, along with stainless steel finishes, zinc-plated products, and chrome-plated products.
Provide enough safety
These clamps have been designed in such a manner that they guarantee a high level of safety during use. In addition to locking the tool into place, the locking mechanism also keeps the workpiece securely in place as well.
In this way, slips or loose grips can be prevented from causing accidents due to the slightest slip. Toggle clamps have the advantage of being able to exert a high level of force on the workpiece. This is a major benefit of using clamps because they have a superior hold power, which makes them safer.
An ergonomic approach
A clamp handle is designed so that you can maximize your work efficiency when you are working, thus reducing the strain. In most cases, the grips on the handles of the models have contoured shapes that provide a comfortable fit in the hand. In order to make the handles more comfortable for you, you can adjust them to your preference.
In addition to this, you can also bend the handle if necessary if you find that it is more convenient for you. As a result, the wrist is positioned in a straight position as you work, which will reduce the likelihood of you suffering strain injuries, fatigue, or other problems associated with your job.
Our Videos
Refer YouTube

Our Apps
Check out our 'MechStudies – The Learning App' in iOS & Android
Check out our most viewed articles,